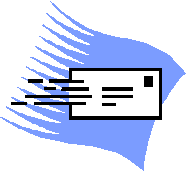 The Penn Central Railroad
1) The Company
The company was formed by a merger between the arch-rivals Pennsylvania Railroad and New York Central along with the unwanted step-child, the New Haven. After years of negotiations and obtaining the needed approvals, the Penn Central was born on February 1, 1968.

In spite of a lot of planning effort and high-hopes the railroad failed rather quickly. Rather then decrease operating costs by eliminating duplicate facilities, costs increased. Problems with the merger had a large effect on quality of service and the recession of the late 60s hit hard.
In 1971, Amtrak was formed. This removed the money losing long-distance trains from the balance sheet. This along with subsides for costly NJ commuter operations helped the PC, but not enough. Costs continued to increase and revenues continued to decrease.
When the Penn Central declared bankruptcy, it was the largest bankruptcy in US history. It did have the positive effect of waking up the Federal Legislature to the critical situation that the railroad industry was in. Until this point, many archaic rules were in place to control the railroads. Rules that had really been out-dated by 50 years at this point.
With the Penn Central as the centerpiece, Conrail was formed on April 1, 1976. Thus ended the PC.
2) The Equipment
The Penn Central operated a very large variety of diesel and electric power. This wide variety increased maintenance and operating costs and was yet another contributing factor to the quick demise of the PC.
| | |
| --- | --- |
| | EMD: GP-7,GP-9,GP-20,GP-30, GP-38, GP-40,F-7, E-8, FL-9, E-33,E-40, E-44,SD-7, SD-9, SD-38, SD-40, SD-45, SW1500 |
| | Fairbanks-Morse: Trainmaster & Baby Trainmaster |
| | Alco: PA, FA, RS-11, RS-32, RS-27, C424, C425, C-628, C-630, C-636, RS-3, RSD-4, RSD-12, RSD-15, S-1, S-2,S-3, S-4 |
| | GE: U25, U28, U30, 44-ton |
| | Baldwin: S6, S10, S12 |
| | GG1 |
3) The Named Trains
Some of the named trains of the predecessor lines survived into the Penn Central and Amtrak Era:
| | |
| --- | --- |
| | Broadway Limited |
| | 20th Century Limited |
| | Many others :) |
4) What's Left
There is not much that is Penn Central specific. Most of the existing NJ artifacts are really Pennsylvania Railroad.
5) For More Information
"No way to Run a Railroad - The untold story of the Penn Central Crisis" - Stephen Salsbury
This is really a business book, and I found it very interesting.
Penn Central Railroad: 02/01/1968 - 04/01/1976
(c) 1999 - Phil Paone